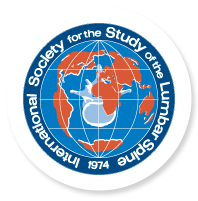 Editor: Scott D. Boden, MD
A truly global perspective on the lumbar spine with contributions from over 200 international experts.
The International Society for the Study of the Lumbar Spine and Data Trace Internet Publishing, LLC are pleased to present the Lumbar Spine Online Textbook. This work is being hosted on the world renowned Wheeless' Textbook of Orthopaedics website, catering to orthopaedic surgeons with an array of free, educational resources.
The Lumbar Spine Online Textbook is a "living" work that is continually updated to stay current and relevant. All chapters are with an evidence-based focus and feature richly illustrated figures, diagrams, and tables.
Create a free Wheeless Online account and sign up for content alerts. Emails are sent notifying account holders when new updates are made to the Lumbar Spine Online Textbook.